There is nothing better than tidiness in our flat! Don't have time to clean? Or are you not keen on tidying up? We have something for you! Take advantage of the Cleaning your flat service available on SeniorApp. 
What does the service consist of?
Service performed in the client's home. Polega na wykonaniu podstawowych porządków domowych z wyłączeniem pracy na wysokościach oraz mycia okien. 
The service is available in the following time variants:
The rate includes travel to the Purchaser. The cleaning agents required for the service remain with the Purchaser (unless otherwise agreed by the parties).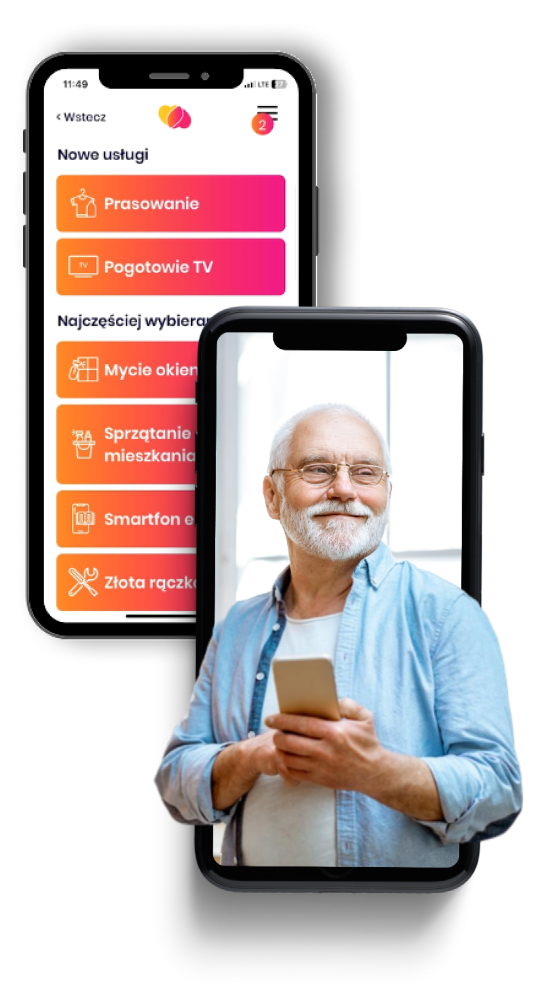 How do I order the service?

Sign up / Log in
Creating an account and registering are completely free. All you need is some basic data. Enter them with a few clicks on your keyboard and get started.


Pay for the service
The app will guide you through the payment process step by step using the highest level of security.

Get help
Make an appointment for a specific time with your Tasker.

Give feedback
Leave feedback if you have a moment, your ratings and comments are valuable for other users. You can also see how the people you work with are evaluated. Do you like SeniorApp? Tell about us your close ones.