Do you feel unsure when operating your smartphone? Or perhaps there has been a problem using a particular function or app? The service contractors in our app are happy to help! Take advantage of the Smartphone Education service available on the SeniorApp. 
What does the service consist of?
One-off service performed in the client's home or in another location of the client's choice (e.g. library, café, etc.), lasting approximately 1 hour. 
This consists of minor assistance in the use of the smartphone. The Contractor will configure and personalise the phone according to the Employer's needs. He will help set up an e-mail account, install and use applications. In addition, he will explain the principles of safe use of the phone and the Internet. 
The rate includes travel to the customer.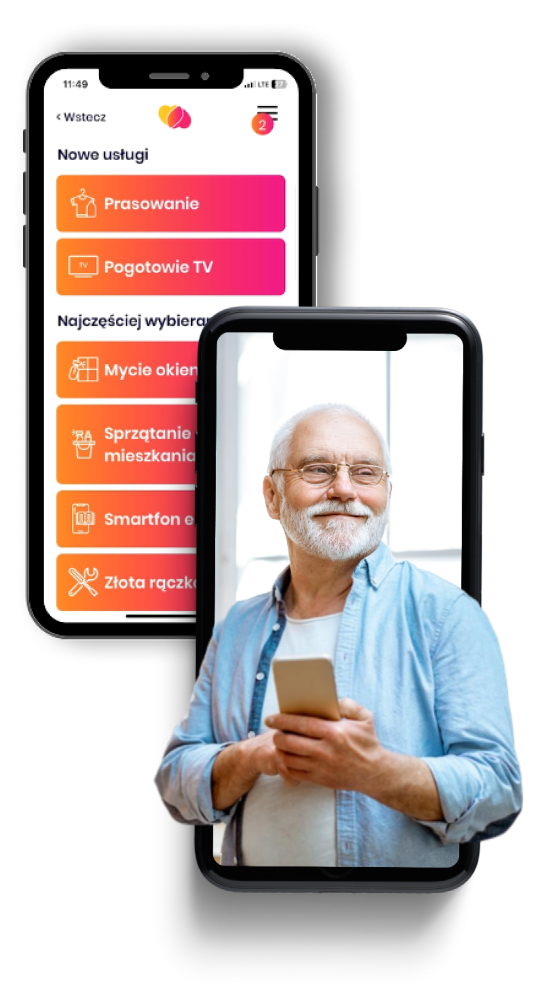 How do I order the service?

Sign up / Log in
Creating an account and registering are completely free. All you need is some basic data. Enter them with a few clicks on your keyboard and get started.


Pay for the service
The app will guide you through the payment process step by step using the highest level of security.

Get help
Make an appointment for a specific time with your Tasker.

Give feedback
Leave feedback if you have a moment, your ratings and comments are valuable for other users. You can also see how the people you work with are evaluated. Do you like SeniorApp? Tell about us your close ones.