Your garden is a place where you can relax, spend time with loved ones and enjoy being close to nature. One of the key elements that affect how good you feel in your garden is tidying up. Unfortunately, we can't always take care of our garden ourselves. Take advantage of the Works in the Garden service available on SeniorApp.
What does the service consist of?
Service consists of assistance with work in the garden, on the balcony or driveway of the house.
The service is available in the following time variants:
2 hour,
3 hours,
5 hours.
The scope of the service may include, but is not limited to:
lawn mowing (not including removal),
care of garden plants,
tidying up of gardens, allotments, driveways, balconies,
clearing of weeds, volunteer plants,
other garden work (excluding that performed at heights above 1 m).
The rate includes travel. The tools necessary for the service remain with the Purchaser (unless otherwise agreed).
Why is tidiness in the garden important?
Tidiness in the garden is important for several reasons. First of all, a well-maintained garden looks aesthetically pleasing and provides us with a pleasant aesthetic experience. Clean, neat and tidy plants, trees and lawn create a cohesive and beautiful whole that pleases the eye and allows us to relax. In addition, tidiness in the garden is also important for the plants that grow in it. Removing weeds and plant debris allows plants to grow freely and prevents diseases and pests.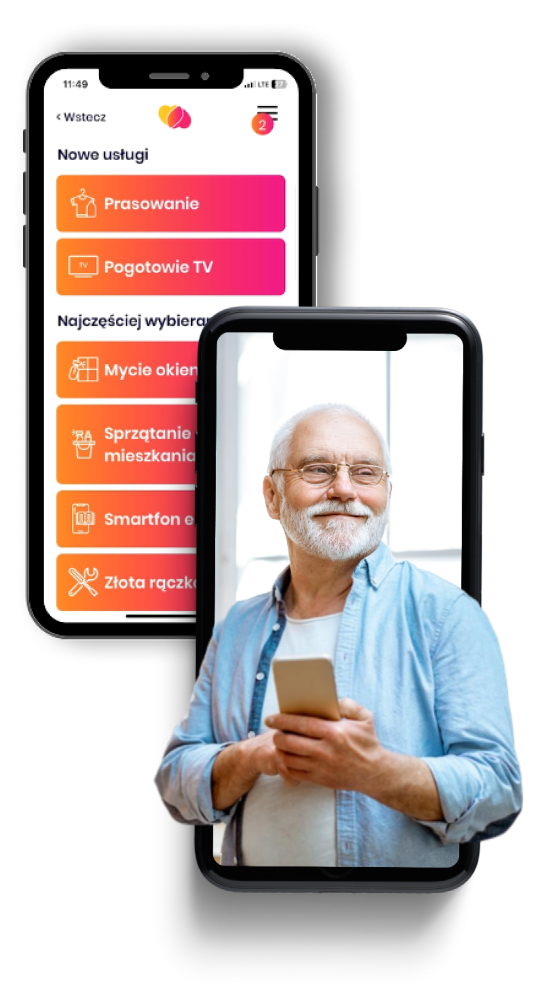 How do I order the service?

Sign up / Log in
Creating an account and registering are completely free. All you need is some basic data. Enter them with a few clicks on your keyboard and get started.


Pay for the service
The app will guide you through the payment process step by step using the highest level of security.

Get help
Make an appointment for a specific time with your Tasker.

Give feedback
Leave feedback if you have a moment, your ratings and comments are valuable for other users. You can also see how the people you work with are evaluated. Do you like SeniorApp? Tell about us your close ones.